The Partnership offers a popular and successful subscription service to schools to support them with delivering high quality PE and to enrich sporting opportunities for all young people. The subscription service is varied and flexible with a 'Core Offer' designed to suit the needs of all schools and then a menu of optional 'Bolt On' programmes which further support the provision of PE, physical activity and sport in schools. This approach offers more choice and greater flexibility enabling schools to tailor their own package of support to suit the needs of their children and school.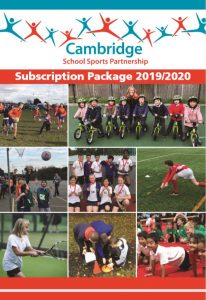 For more information please get in touch.
35 primary schools subscribe to the CSSPs Core Offer. In 2019-20 the School Sports Partnership will also provide additional support to schools through its 'bolt on' programmes: 
Deploying Primary PE Specialists into 20 primary schools each week to improve the provision & quality of PE and School Sport
Delivering training to support the development of Active Lunchtimes in schools
Organising the successful Top Up Swimming programme for Year 5/6 children
Delivering balanceability training, helping over 600 reception children to learn to ride a bike
Delivering whole school training in schools and putting together a bespoke training programme for staff
For more information on our subscription service please get in touch and we can arrange a meeting to discuss a tailored package of support to meet your schools needs.