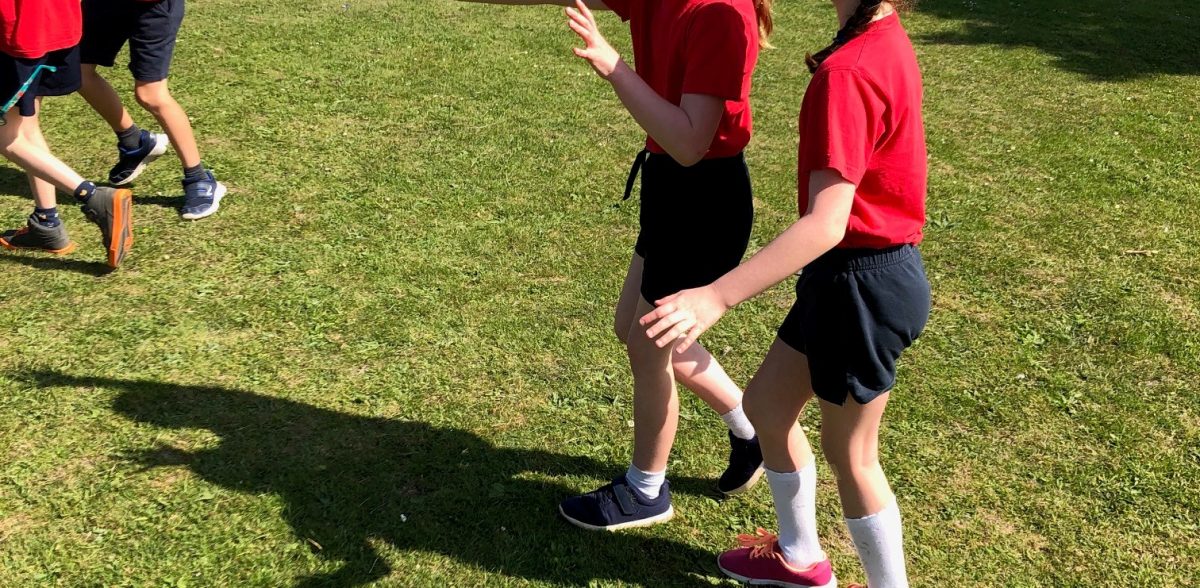 The Cambridge School Sports Partnership hosted their Aspire Competition on Thursday 23rd May, it was a beautiful sunny morning.
The Aspire festival was created for Year 3/4 children who are either inactive, have low self esteem or SEN/D and haven't taken part in any other competitions throughout the year. We are keen to target ALL children, not just those that are already active. Teams of 8 arrived onto St Bede's School field armed with their water bottles and a smile.
The children were keen to give each activity a go and really enjoyed working within their school groups.
The festival hosted a series of fun and exciting activities for the children to participate in. Archery, Jenga, Bean Bag target, Tri-Golf, Boccia, Frisbee, Crossing the swamp, Blind fold trust were on offer for the children to experience. The leaders from St Bede's were brilliant at showing the children how to play and encouraged them throughout the day. Each child received a certificate for their participation in the event.
Feedback from teachers and children was positive and the fact that was inclusive made the children feel welcome and relaxed.
Fen Ditton staff said "It's a great experience for children with low self esteem to try out new activities with children from other schools. Our favourite activity was the Boccia as the children had played the game before."
The schools that took part were:
Fen Ditton, St Matthew's, The Grove, Stapleford, St laurence and Park Street.