The Sun Shines Bright for the High 5s B Competition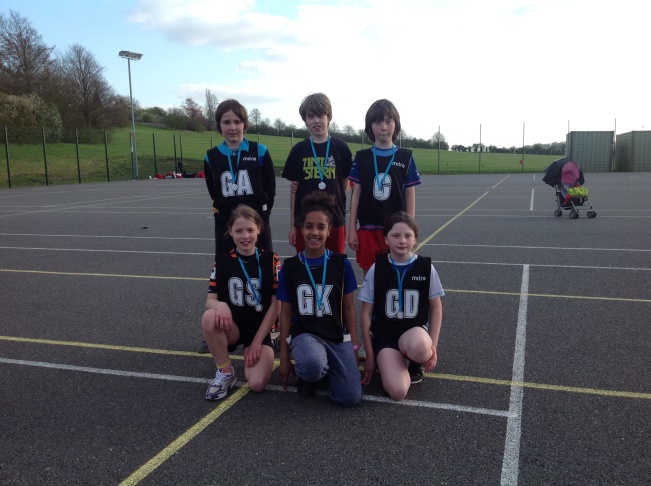 The glorious weather set the tone for what would go on to be a thoroughly enjoyable tournament for all.  20 teams took part with over 160 Year 5 & 6 children enjoying competitive inter-school sport at a high standard.
The teams were split in to 4 groups with each team playing the other teams in their group. The top team from each group went through to play in the semi-finals.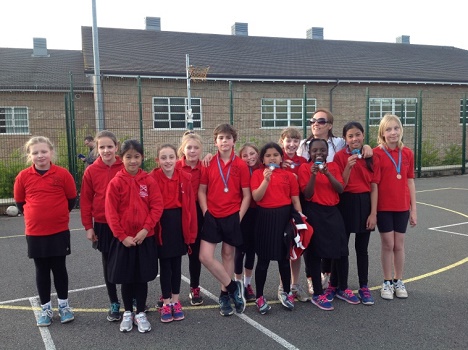 Group A Results
1st – Abbey Meadows
2nd – Sancton Wood
3rd – Mayfield
4th – St Matthews
5th – Morley
Group B Results 
1st – St Albans A
2nd – William Westley
3rd – Colville
4th – Cherry Hinton B
5th – Shelford
Group C Results
1st – Arbury
2nd – St Albans B
3rd – St Laurence
4th – Newnham Croft A
5th – Stapleford
Group D Results
1st – Cherry Hinton A
2nd – Newnham Croft B
3rd – Milton Road
4th – Park Street
5th – Netherhall
Leaders from Netherhall School were truly appreciated and must be thanked for their expertise in managing the scoring table and umpiring matches.
The round robin group matches saw Cherry Hinton, St Alban's, Arbury and Abbey Meadows go through to the semi-finals. St Alban's were narrowly defeated Abbey Meadows in a rematch of Last years final 1-0.  In the second semi-final Arbury came out as winners in a convincing win against Cherry Hinton, beating them 5-1.
The 3rd/4th play off was a delightful match played with great passion with St Alban's securing bronze medals by beating Cherry Hinton 3-0.
The final was a tense match. Arbury and Abbey Meadows were well matched with some excellent play from both teams. It was Abbey Meadows who went on to avenge last year's disappointment of finishing second to become the 2016 champions!
The Spirit of the Games award was awarded to Newnham Croft B team who demonstrated great Passion throughout the tournament.
Congratulations to everyone who took part and represented their school.The standard was high and the atmosphere exciting and competitive!