A team High Fives Netball Competition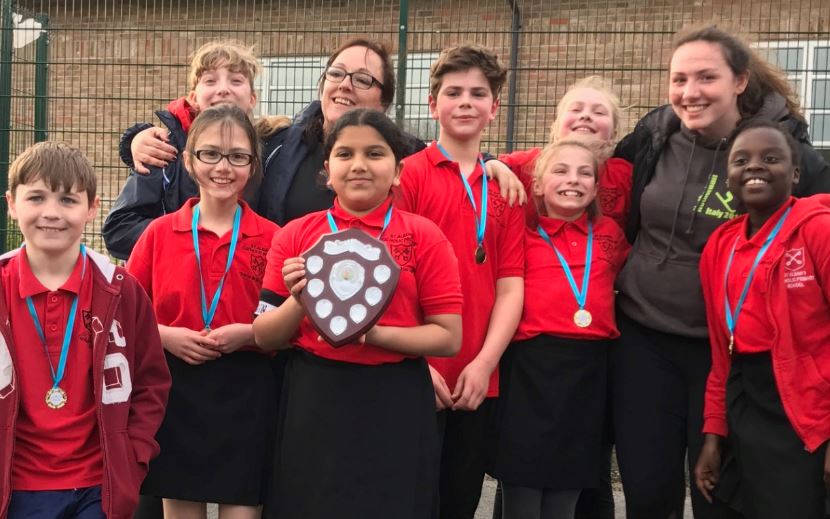 16 primary schools took part in the CSSP High 5 'A team' Netball Championships on Tuesday, held at Netherhall School. At stake was the title of CSSP Champions 2017 and a chance to qualify for the county finals, where the top four schools on the night would go forward to represent the CSSP and take on the best school teams from across Cambridgeshire.
The determination from each individual was inspiring to all members taking part. The amount of teamwork and effort has shown how young people can aspire to be great and tackle any challenges given. The support was magnificent towards the players because of their tactics, advice and cheering on. In addition, the enthusiasm increased throughout the afternoon!  There were some high quality shots and passes, from people at such a young age. All players were involved showed great sportsmanship.
The schools were split into 3 pools, with each team playing all of their rivals within that group to determine whether they qualified for the semi final matches. The top team from each pool and the highest runner up went through. The three teams going through were St Alban's, Milton Road and William Westley, with the highest runner up being Queen Edith.
St Alban's and Milton Road went through to the final. With Queen Edith's and William Westley fighting for third. Overall there was a excellent quality of play and great sportsmanship. St  Alban's won, coming first and Milton Road following in second. William Westley coming in third and Queen Edith's coming fourth. Every team that has competed has made an amazing contribution to the competition, and have all played amazingly well.
A full article is available to view in the Cambridge Independent Newspaper.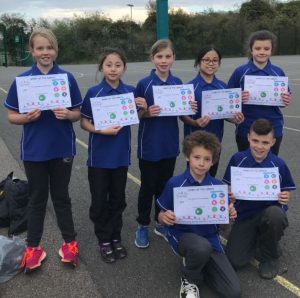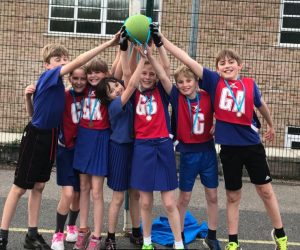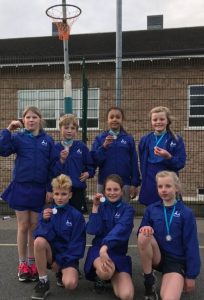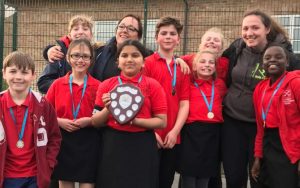 Thank you also to the Netherhall leaders who ran the competition.