Tag Rugby Competition 2020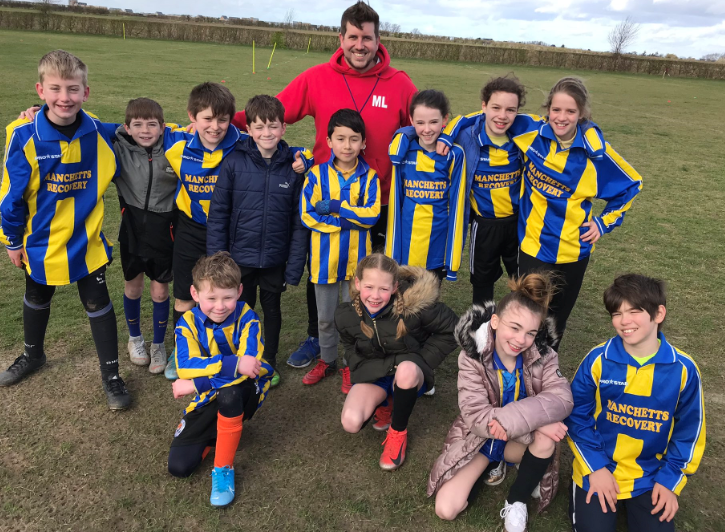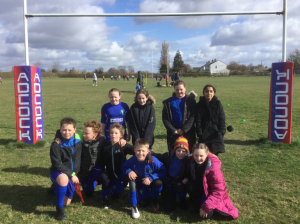 16 teams entered this year's Tag Rugby Competition, 7 teams competing in the Small Schools Competition and 9 teams competing in the Large Schools. The day was filled with glorious sunshine however very windy. The children's enthusiasm was clear to see as each school arrived to this inspiring venue!  A big thank you to Shelford Rugby Club once again who played host and kindly supported what has become a very popular event in the Cambridge School Sports Partnership competition calendar.
Building on the success of last year schools were keen to get involved and take part. It's great to see this competition grow into a real spectacle.
In order to support and encourage mass participation and enjoyment in rugby Tag Rugby Mega Fest alongside the Tag Rugby competition took place. The Mega Fest format was a separate festival where children rotated around a number of different rugby activities and competitive games whilst the competition was being played.
Cath Heron Partnership Manager for Cambridge School Sports Partnership said "It was fantastic to see so many children enjoying tag rugby. It is a difficult sport to get to grips with. All schools had obviously spent time practising their skills and tactics so they were fully prepared for a morning of intense competition. Shelford Rugby club have always supported the event and it is wonderful for the children to experience a community club. This shows them where they can carry on the sport outside the school field".
Small Schools Competition
Entries came from Shelford, Stapleford, Orchard Park, Fen Ditton, Great Wilbraham, Swaffham Bulbeck and Teversham. The competition was played as a round robin with every team playing each other across 4 pitches, with Cambridge Regional College Leaders refereeing. Thanks to all the Leaders for doing such a good job!
The winners were decided from total points scored.
Congratulations go to winners, Shelford and runners-up Fen Ditton.
Results
1st: Shelford
2nd: Fen Ditton
3rd: Teversham
Spirit of the games was Respect and the certificates went to Great Wilbraham for showing Respect throughout the competition.
Large Schools Competition 
9 teams took part in the Large Schools competition. Entries came from St Laurence, The Grove, Newnham Croft, Burwell, Milton Road, St Matthews, Colville, Mayfield and Bottisham.
The top two from each pool then played off in the Final and 3rd & 4th playoff match.
Congratulations go to winners, St Laurence and runners-up Colville.
Results
1st: St Laurence
2nd: Colville
3rd: Bottisham
Spirit of the games was Respect and the certificates went to Mayfield for showing Respect throughout the competition.