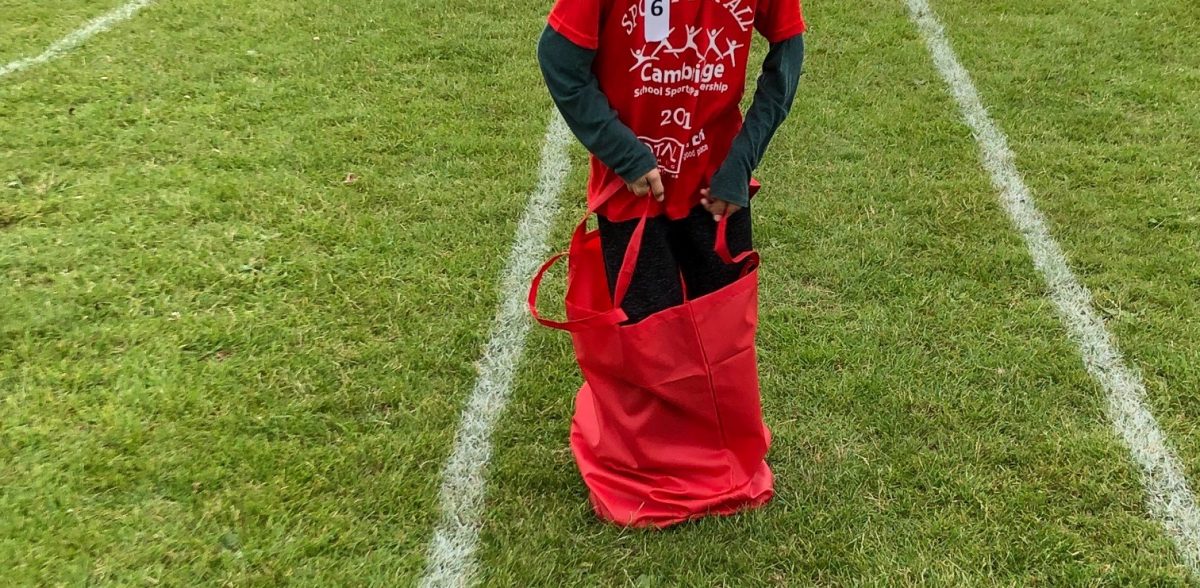 The first ever Sport For All event was held at the Abbey Leisure Complex. The Sport For All event has replaced the Youth Games and spirits were high as children arrived. Lots of happy faces greeted the Cambridge School Sports Partnership staff at the registration desk. Children were keen to try out new sports and taster sessions. Most children voiced they were excited to play football and have a go at archery. 
The following schools attended the Sport For All event: St Alban's, Cherry Hinton, Bottisham, OIS, Colville, Fen Ditton, Great and Little Shelford, Great Wilbraham, Shirley, Orchard Park, Milton Road, St Laurence, St Philip's, Stapleford, Swaffham Bulbeck and William Westley. 16 Primary schools took part and 941 children attended the event plus 83 sports leaders.
Lisa Woolfe project officer for the Cambridge School Sports Partnership said "Throughout the day children enjoying themselves was evident. It was a magnificent day for everyone taking part whether they were doing the activities or helping out with them everyone had a great day which they will be sure to remember. The children were all wearing T shirts with different colours, they looked brilliant! Our many thanks go to GLL, who kindly sponsored the t-shirts". 
The Better Abbey Leisure Complex played host to the 16 schools taking part in a range of different sports activities as part of the Cambridge School Sport Partnership's new annual Sport For All event. Schools entered their year 3 and year 4 students who took part in all of the different activities throughout the day. These were run by leaders from Netherhall, St Bedes, and NCA. The standard of the leadership was absolutely excellent and they all were a credit to their school. Many members of staff throughout the day commented on how professional the leaders were. We couldn't do it without the support of the local secondary schools so I must thank the staff and leaders. They did an absolutely amazing job on the day organising all of the activities and leading the children; offering them encouragement and support as they gave it their best."
Some of the activities available included Football, Athletics, Tag games, Rounders, Cricket, Endballl, Multi Skills, Dance, Javelin, Tennis, Archery, Sitting Volleyball and Ultimate Frisbee.
There were no prizes for winners on the day but it was all about the children having a go and giving it their personal best and we hope we have inspired some of them to be more active and give different sports a go.