Secondary Adapted Multi Sports Competition 2018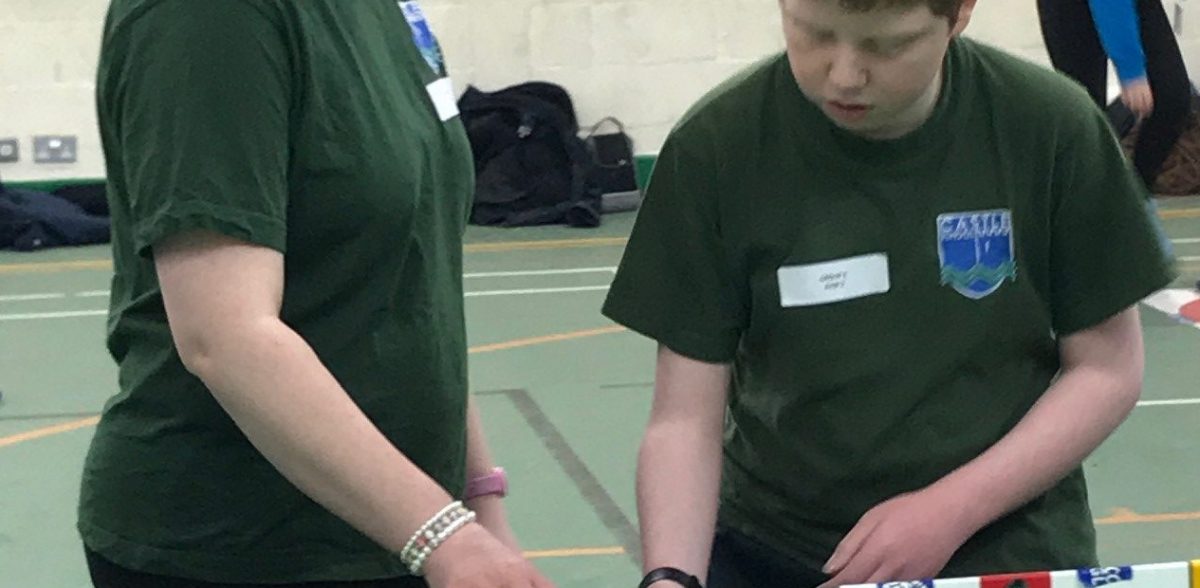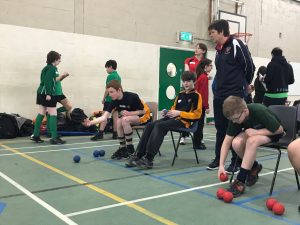 The Adapted Multi Sports Competition was for secondary students.
The participants took part in 4 sports that are specially adapted for children with SEND – Boccia, New Age Curling, Polybat and Table Cricket. The sports were  led by sports leaders that had been trained how to lead and deliver these 4 activities, as well as coaches from Cambs Cricket and Living Sport.
Final Results:
CSSP
1st – Oliver Duell & Harry Macdonald from NCA
2nd – Josh Clark & Scott Harper from St Bede's
3rd – Robbie Stevens & Lysander Hirst from St Bede's
SCSSP
1st – Kit Gowar-Thomas & Leanne register from IVC
Joint 2nd – Bryn Imms Williams & Joshua Dorkin from Granta & Natasha Kent & Megan Webb from Cambourne VC
All of the children received a certificate for competing with courage and respect. Winning Pairs recieved medals. Teams are now being selected from each SSP to go through to the County Level 3 finals in March. Well done to all those that took part!