School Games Key Step Gymnastics – Year 3/4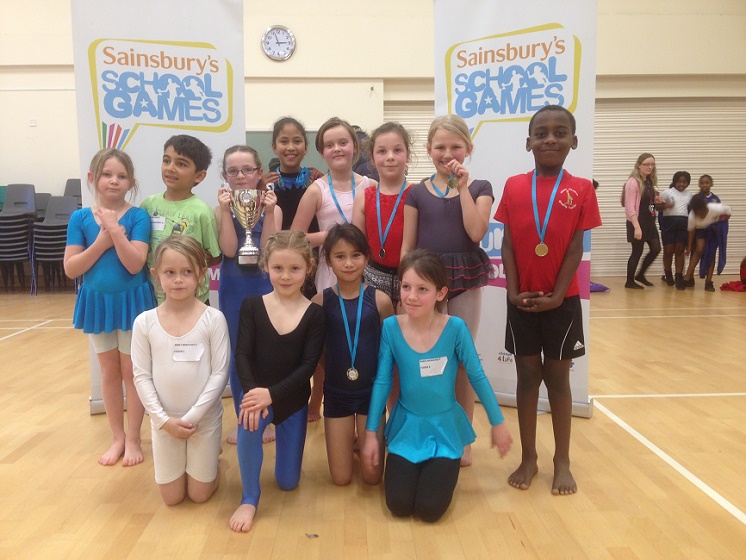 Growing on the success of last year's competition record entries proved that there is a real desire to compete and qualify for the level 3 Spring School Games.
This KS2 event included a team of 6 competitors all doing a vault and either a Floor or Body Management routine.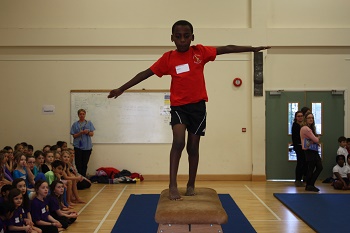 The event opened with an electric floor display of skill from Netherhall School student Ellie Trent. Ellie is in Year 9 and is also a part of the schools leadership academy. Her flawless display and was a great inspiration to the competitors!
The standard of gymnastics was high the outfits very colourful! Leaders from Netherhall and Sawston were excellent at making sure the competitors were in the right place at the right time, encouraging and supporting the contestants. Qualified student Judges also from Netherhall and Sawston were very focused and efficient, doing an excellent job to keep the competition moving smoothly. Well done and thank you to all of these students.
Competition
The winner and the runners-up qualify for the L3 County School Games on Thursday 17th March at St Ivo Indoor Sports representing the Cambridge Partnership.
Abbey Meadows title holders from last year were present for this competition, so the race was on to see if they could retain their title. Points for 1st, 2nd, and 3rd places were very close, but Abbey Meadows came out on top as clear winners by 2 points. Newnham Croft 1 took second place and Newnham croft 2 joining their teammates on the podium in third.
Final Placings
1st: Abbey Meadows 1
2nd: Newnham Croft 1
3rd: Newnham Croft 2
4th: Arbury
5th: William Westley
6th: Stapleford 1
7th: Stapleford 2
8th: St Laurence 1
9th: Abbey Meadows 2
10th: Kings Hedges
11th: Ridgefield 2
12th: St Laurence
13th: Ridgefield 1
Well done to all the competitors and good luck to Newnham Croft and Abbey Meadows in the next round.
To see more pictures please visit our facebook page