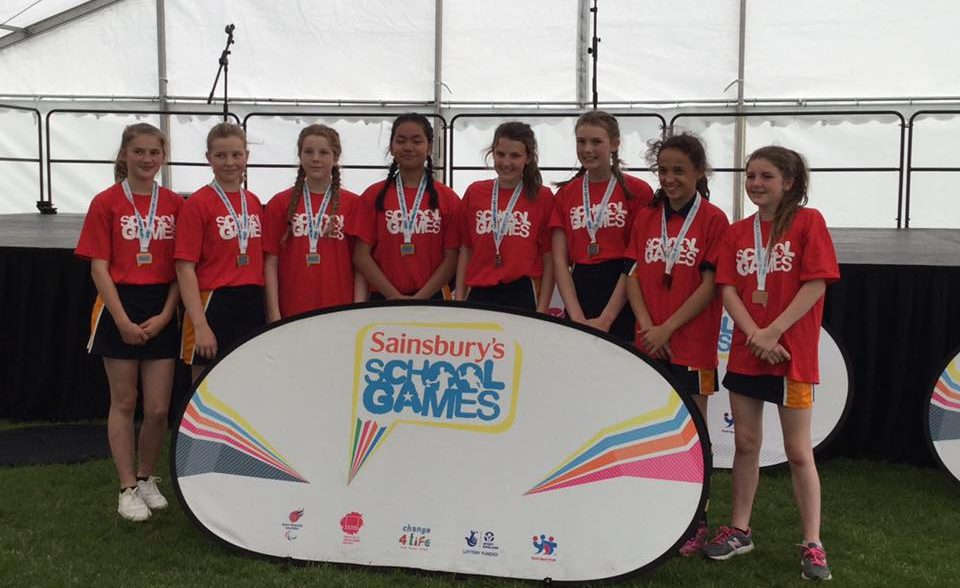 The event launched with an Opening Ceremony at One Leisure St Ives Outdoor with 1,000 young people in attendance and began with a lively dance routine from Histon and Impington Junior School. This was followed by a welcoming speech from Chair of the Local Organising Committee, Carol Gronow and an inspiring and motivational story from Sporting Champion Abi Oyepitan. The ceremony then closed with an energetic performance from St Ivo pupils.
Abi's talent for sprinting was first spotted by her middle school teacher, who encouraged her to join local athletics club Shaftesbury Harriers. Although talented, Abi was a late bloomer who didn't quite reach the pinnacle of junior athletics. In fact, it wasn't until 2001 when she qualified for her first senior international that she began to make significant steps to becoming a world class athlete.
That year, not only did she beat her personal best in the 100m, but she was also the fastest woman in the UK and qualified for the World Championships in Canada. During a particularly strong year, she also won the 100m at the World Student Games and a silver medal at the U23 European Championships.
Abi continued her upward curve the year after, making both the European and Commonwealth 100m finals in 2002, and achieved the elusive sub-23-seconds barrier in the 200m for the first time. However, it was in 2004 at the Olympics in Athens that she really established herself as a world class athlete.
F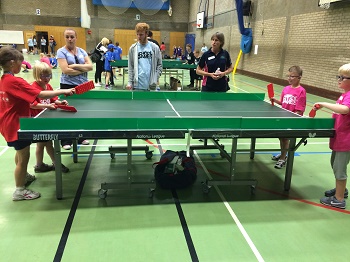 ollowing the Opening Ceremony schools dispersed to the respective venues for their events. Adapted Multi-Sports (Primary) took place at One Leisure St Ives Indoor, U15 Golf swung into action at Lakeside Lodge Golf Club in Pidley with Year 3/4 Tennis being held at Huntingdon Tennis Centre.
One Leisure St Ives Outdoor accommodated most of the Games events which included Archery, Athletics, Cricket, Hockey, Netball and Rounders covering children aged from 7 to 14 years old. A Change4Life Village also offered fun activities such as slalom races, archery and giant jenga for those not taking part in the sporting events.
Each venue became alive with the sound of cheering and camaraderie as each school battled it out to become champions, while representing one of the five School Sports Partnerships – Cambridge, Hunts, Peterborough, South Cambs and Witchford.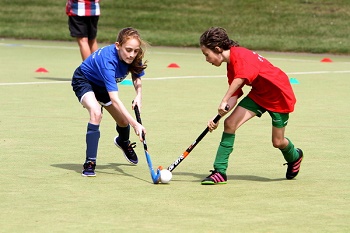 The Cambs schools dominated the Rounders competition with Sawston winning Gold and The Leys winning Silver medals. Congratulations go to Hunts School Sports Partnership who claimed the overall title for the 2015/16 academic year for winning a total of 16 medals with 6 of them being gold. The Peterborough schools finished 2nd with 6 golds, 2 silver and 1 bronze with the South Cambs Schools finishing 3rd, with 5 gold, 7 silver and 3 bronze, followed by Cambridge then Witchford SSP.
The Festival was organised by Living Sport, the County Sports Partnership, on behalf of the Local Organising Committee for Cambridgeshire and Peterborough. The aim of the Games is to use competitive sport to create a positive and rewarding experience for all young people involved, including participants and young leaders who ably supported the today's events.
Results for the Games were as follows:
Adapted Multi-sports (PLUS) – Primary
1st – Peterborough SSP
2nd – South Cambs SSP
3rd – Cambridge SSP
Archery (Inclusive) – Key Stage 3
1st – Comberton Village College (SCSSP)
2nd – Witchford Village College 'Blue' (WSSP)
3rd – Sawtry Village Academy (HSSP)
Athletics Quadkids – Year 5/6
1st – Crosshall Junior School (HSSP)
2nd – Histon and Impington Junior School (SCSSP)
3rd – Buckden Primary School (HSSP)
Athletics Quadkids – Year 4/5/6 small schools
1st – Holme Primary School (HSSP)
2nd – Great and Little Shelford Primary School (CSSP)
3rd – Stapleford Primary School (CSSP)
Cricket (PLUS) – Key Stage 3/4
1st – Gretton School (SCSSP)
2nd – Granta School (SCSSP)
3rd – Castle School (CSSP)
Golf – U15
1st – Hinchingbrooke School (HSSP)
2nd – St Ivo School (HSSP)
3rd – St Bede's (CSSP)
Hockey Quicksticks – Year 5/6
1st – Eye Primary School (PSSP)
2nd – Winyates Primary School (PSSP)
3rd – Steeple Morden (SCSSP) and Histon & Impington Junior School (SCSSP)
Netball – Year 7 Girls
1st – Hinchingbrooke School (HSSP)
2nd – Parkside Community College (CSSP)
3rd – St Bede's (CSSP)
Rounders – Year 8 Girls
1st – Sawston VC (CSSP)
2nd – The Leys (CSSP)
3rd – St Ivo (HSSP)
Tennis – Year 3/4
1st – Haslingfield (SCSSP)
2nd – Harston & Newton (SCSSP)
3rd – Kimbolton Primary School (HSSP)