Quicksticks Hockey Competition 2018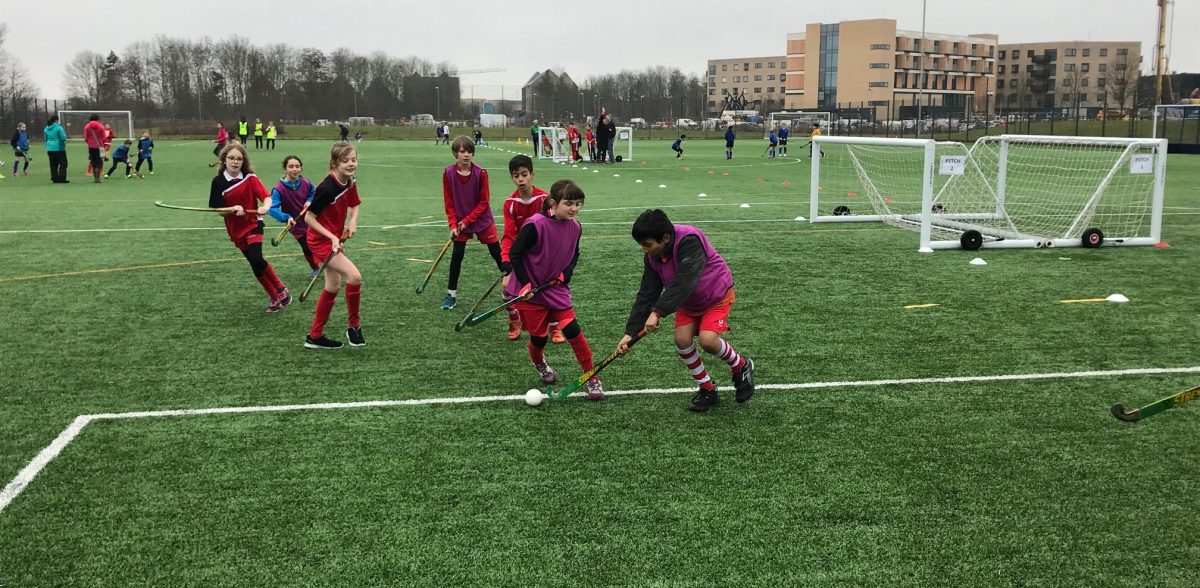 Both competitions took place at the Trumpington Community College. After a very rainy start to the morning, the weather improved. Students from Netherhall were ready to umpire the 4-a-side matches, played using a larger and lighter hockey ball.
Each competition was split into 2 pools, with each team playing each other in a round robin format. The top two highest scoring teams would qualify for the L3 School Games County Finals in St Ives on Thursday 22nd March and represent the Cambridge Partnership. The top three scoring teams received medals!
The morning and afternoon competitions demonstrated some fabulous open and skillful hockey being played. The standard of hockey was excellent from all schools creating entertaining matches. Great sportsmanship was witnessed throughout the day.
Morning Competition teams: Bottisham, Milton Road, St Laurence, Park Street, Newnham Croft, St Philip's, St Matthew's.
Morning Medal winners: Gold- St Philip's A, Silver- Bottisham, Bronze- St Matthew's A.
Afternoon Competition teams: Cambridge International, Colville, Great Wilbraham, Mayfield, Great & Little Shelford, The Grove, Queen Edith.
Afternoon Medal winners: Gold- The Grove A, Silver- Cambridge International, Bronze- Colville B.
At our competitions along with the usual medals we give out, schools are given a set of 'spirit of the games' values stickers to reward to children back in school who have best demonstrated the different values. As well as rewarding the winners and runners up at each of our competitions we will also be recognising the team/school that has shown good sportsmanship and best demonstrated these sporting values and they will be presented a 'Spirit of the Games' award.
The morning Competition saw St Laurence B team receiving the certificate for Teamwork and the afternoon was received by Colville B team.