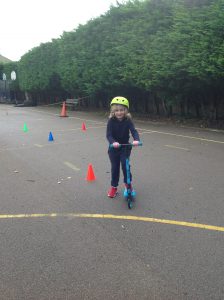 Scooter Wise is a Scooter programme aimed at teaching Year 2/3 pupils how to ride a 2 wheeled scooter safely and enjoy the freedom and fun that riding a scooter provides. Promotes balance, coordination and sensory integration and encourages active travel to and from school.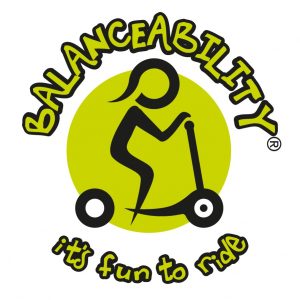 We are delivering Scooter Wise courses in schools with training delivered by fully qualified instructors. Training ideally consists of 6 x 30 min sessions with groups of up to 15 children.  All of the equipment is provided and training is delivered outside on the school playground.
We can also help schools who would like to purchase their own Scooters and equipment or who would like to train up their own staff to deliver the training.
Feedback from School staff and parents has been very positive:
"The children really enjoyed their scooter sessions with Neil, thank you so much"
N Gibson, The Grove Primary School
"To the Scooter Wise team, A big THANK YOU for running the course at The Grove this term. My son has really enjoyed the sessions. He comes home with lots of tips and advice to share and new things to show us on his scooter. Thank you for teaching the children safety and how to be streetwise, as well as helping them find out that exercise, as a means of active transport, can be lots of fun"
Parent of a Year 2 child at The Grove
To find out more or to book a course please email us at csspadmin@netherhallschool.org