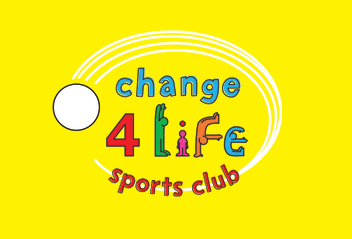 Change4Life Sports Clubs is an exciting programme that aims to harness the inspiration of the Olympic and Paralympic Games to engage less-active* primary and secondary aged school children in physical activity and school sport.
Change4Life Sport Clubs take the principles and specific skills from a range of Olympic and Paralympic sports and place them in a fun, vibrant and exciting activity club giving young people the confidence and competence to take part in lifelong physical activity.
Schools can help engage less-active children in physical activity and school sport by setting up a Change4Life Sports Club.
Primary Clubs
Primary clubs capture the essence of the sport without directly delivering sport-specific content, and are grouped under five multi-sport themes:
Adventure
Creative
Combat
Flight
Target
Cambridge SSP offers training workshops and resources so that schools can set up and run Change 4 Life Sports Clubs. We currently have clubs taking place in 10 local primary schools.
If you would like a Change4Life Sports Club in your school please get in touch.
The clubs have been designed to give children the necessary skills and confidence to be able to take part in School Games opportunities and become comfortable with competing in their school or against other schools.
*Nationally, 'less-active' tends to refer to children who do not undertake the recommended daily minimum of 60 minutes of moderate to vigorous intensity physical activity.
For more information you can visit the Change 4 Life website
http://www.nhs.uk/change4life/pages/sports-clubs.aspx