High Fives 'B team' Netball Championships 2019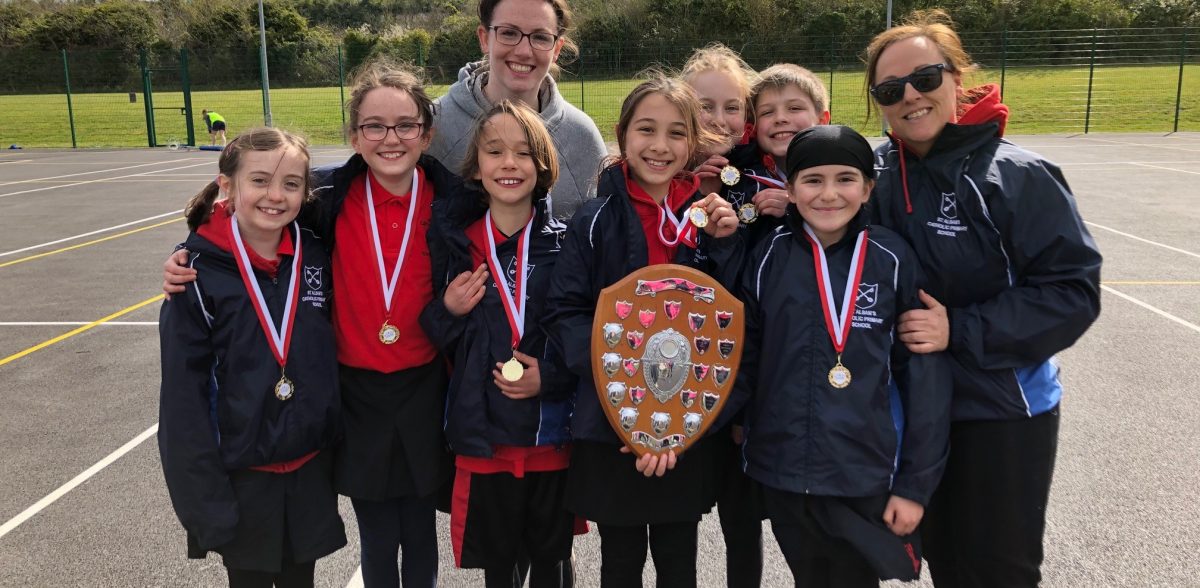 15 teams took part with over 160 Year 5 & 6 children enjoying competitive inter-school sport at a high standard. The games were competitive and exciting to watch on rather windy netball courts. Children were enthusiastic and willing to try their best for a chance to win a medal and take a shot at the winning shield.
Entries from St Alban's, Burwell, Swaffham Bulbeck, The Grove, Teversham, St Philip's, Shelford, Cherry Hinton, Milton Road, Queen Emma, Newnham Croft, St Matthew's, Mayfield, William Westley and Stapleford.
The Netherhall leaders were ready to help and assist with the Championships.
The teams were split in to 2 groups. Points gained determined finishing positions. The top finishing positions were the highest scoring teams over the two groups.
Overall Results
1st St Alban's
2nd Stapleford
3rd Milton Road
The Spirit of the Games award was awarded to The Grove who demonstrated determination throughout the championships.
Congratulations to everyone who took part and represented their school. The standard was high and the atmosphere exciting and competitive!
Lisa Woolfe from the Sports Partnership said "The B competition is always such a lovely event to run. Children come along with such high spirits. In the games they play with great sportsmanship and they really play with such passion and enthusiasm. It's always windy on the Netherhall courts but the weather doesn't seem to bother them in the slightest as they are so focused throughout."