Fitness Challenge Week-Virtual School Games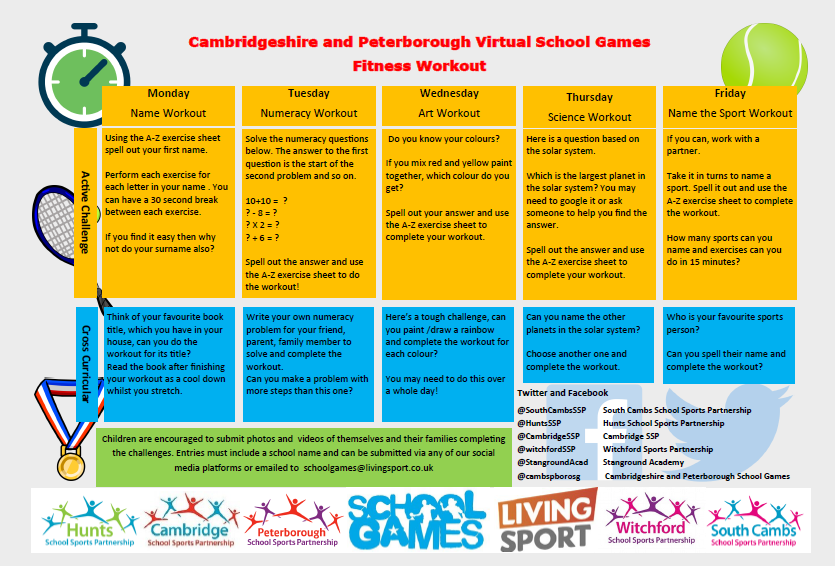 Fitness Challenge Week!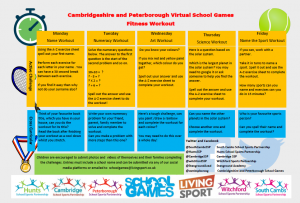 Please have a look at our Twitter page to see the compilation videos of the netball, tennis and cricket weeks.
Cambridge Independent are including an article on the Virtual School Games in next Wednesday's edition so keep an eye out for this too.
Cambs and Peterborough School Games – Fitness Timetable