Quadkids Athletics- Large Schools Year 5/6
9 June from 9:30 am

-

11:45 am
Event Navigation
FOR ALL

,

Targeted

,

COMPETITIVE
All of our events will follow our new event themes; For All, Targeted & Competitive. These themes have been designed to ensure we provide events to benefit all young people.
FOR ALL– These events are for everyone and are delivered in school. They focus on providing 60 active mins for every child whilst supporting their physical, social and emotional wellbeing.
TARGETED– These events target specific groups of young people who would benefit the most from having positive experiences of sport, physical activity and competition. The activities and outcomes are designed to reflect the young people's needs and motivations.
COMPETITIVE– These events are for pupils who are ready and prepared for competition and enjoy performing and competing against others. They provide the opportunity for competition in a positive and friendly environment where the focus is on enjoyment and supporting the wider development of young people as much as the outcome of the event itself.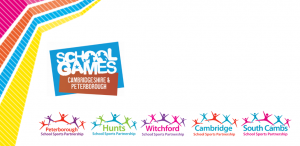 This event is a Competitive event and is for the most able boys and girls. The intent is to support individual development in sport.  
Quadkids is an exciting and easy to organise athletics concept designed to give more children the opportunity to participate in and enjoy athletics. It covers the core disciplines of running, throwing and jumping in a team format.
Teams are made up of 5 boys and 5 girls, with each athlete competing in all events. Individual performances are scored using a points table and the winners are the team with the highest cumulative points score. All athletes take part in a 75m sprint, vortex howler throw, standing long jump and 600m run.
Download a manual to find out more about Quadkids and the rules of each event. Please refer to pages 14-18.
If you would like some support with introducing or developing Quadkids in your school please contact us.
Don't forget to visit the School Games website where you can download resources to support the delivery of intra-school athletics in your school.
Further information on this event will be issued nearer the time but schools are encouraged to enter early as there are only a limited number of entries for this event.
Maximum teams per school:      1
Maximum entries available:      15
Deadline for entries:   Thursday 19th May
Schools will be emailed a minimum of 28 days before each competition to reconfirm their entry and the number of teams entered. Following this further spaces may become available allowing any schools still on the waiting list to take part.
Final Information on all competitions will be emailed out 7 days beforehand and orders of play etc will the be created and all paperwork completed for the event. If for any reason a school is unable to attend after confirming their entry they should give as much notice as possible to the competition organiser. Late withdrawal from a competition with less than 7 days notice will incur an administration fee of  £25.