Cross Country Competition
26 November from 10:00 am

-

11:30 am
Event Navigation
FOR ALL

,

Targeted

,

COMPETITIVE
All of our events will follow our new event themes; For All, Targeted & Competitive. These themes have been designed to ensure we provide events to benefit all young people.
FOR ALL– These events are for everyone and are delivered in school. They focus on providing 60 active mins for every child whilst supporting their physical, social and emotional wellbeing.
TARGETED– These events target specific groups of young people who would benefit the most from having positive experiences of sport, physical activity and competition. The activities and outcomes are designed to reflect the young people's needs and motivations.
COMPETITIVE– These events are for pupils who are ready and prepared for competition and enjoy performing and competing against others. They provide the opportunity for competition in a positive and friendly environment where the focus is on enjoyment and supporting the wider development of young people as much as the outcome of the event itself.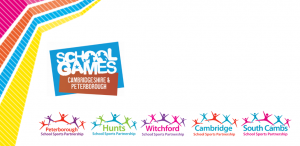 This event is a
Competitive event 
and is aimed at the most able boys and girls within your school. T
he intent is to support individual development in sport. 
Competition Summary
The annual Cambridge CSSP Cross Country Championships takes place on Friday 26th November 2021 at The Netherhall Upper School, Cambridge.
There will be TWO team competitions, one for Year 5/6 and a Year 3/4 Team Competition. This means there will be 8 race categories:
Year 3 Girls
Year 3 Boys
Year 4 Girls
Year 4 Boys
Year 5 Girls
Year 5 Boys
Year 6 Girls
Year 6 Boys
Each race will be to English Schools Athletics Association Guidelines for Primary School Cross Country distances (approximately 1500 metres)
Both Individual & Team events (teams of 5 with the top 3 qualifying for the CSSP team competition). Schools can only enter one team of up to 5 per age group/gender.
Individual Event: Medals presented to the top 3 placed in each race.
Team event
The event will be run as a Year 5/6 team competition and a Year 3/4 team competition with 4 races in each competition.
Schools are allowed to enter a maximum of 5 children per race category. A minimum of 3 runners in each race are needed to be eligible for the team event.
The school with the lowest score from their first 3 finishing runners will win the team event for each race. The overall winning school will be the school with the lowest total score across the 4 races in each competition.
The top team will receive the CSSP trophy.
To Book On: 
Please enter 1 team below for each race category you wish to enter (Year 5 girls, Year 5 boys, Year 6 girls, Year 6 boys etc..) and we will contact you nearer the time asking you to confirm how many children you will be entering into each race category.
Further information on this event will be issued nearer the time but schools are encouraged to enter early.
Deadline for entries:  Friday 5th November
Schools should arrive at 9am on the day, with the first race commencing at 10am and the event finishing at 11.30am.
Schools will be emailed a minimum of 28 days before each competition to reconfirm their entry and the number of teams entered. Following this further spaces may become available allowing any schools still on the waiting list to take part.
Final Information on all competitions will be emailed out 7 days beforehand and orders of play etc will the be created and all paperwork completed for the event. If for any reason a school is unable to attend after confirming their entry they should give as much notice as possible to the competition organiser. Late withdrawal from a competition with less than 7 days notice will incur an administration fee of  £25.