Year 6 Quicksticks Tournament
11 February, 2022 from 10:00 am

-

12:00 pm
Event Navigation
FOR ALL

,

Targeted

,

COMPETITIVE
All of our events will follow our new event themes; For All, Targeted & Competitive. These themes have been designed to ensure we provide events to benefit all young people.
FOR ALL– These events are for everyone and are delivered in school. They focus on providing 60 active mins for every child whilst supporting their physical, social and emotional wellbeing.
TARGETED– These events target specific groups of young people who would benefit the most from having positive experiences of sport, physical activity and competition. The activities and outcomes are designed to reflect the young people's needs and motivations.
COMPETITIVE– These events are for pupils who are ready and prepared for competition and enjoy performing and competing against others. They provide the opportunity for competition in a positive and friendly environment where the focus is on enjoyment and supporting the wider development of young people as much as the outcome of the event itself.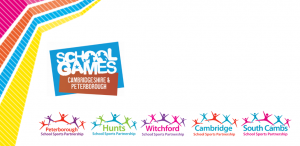 This event is a
Targeted event and is for pupils with low self confidence or poor social skills. 
The intent is to 
support pupils with school transition and to foster social connections.  
Quicksticks is a mini version of hockey developed by England Hockey to introduce the game to primary school pupils.
Simple rules:
Year 6 mixed teams
Squads of 4 players made up of 2 girls and 2 boys
4-a-side with 2 girls and 2 boys on the pitch at all times
No goalkeepers
For the Full Quick Sticks Hockey rules, click here Quicksticks Hockey Quick Rules

For umpiring tips to help young leaders click here Umpiring-Tips
Don't forget to visit the School Games website where you can download competition and challenge cards to support the delivery of intra-school hockey in your school.
More information regarding rules and format of the tournament will be sent out closer to the event but schools are encouraged to enter early as there are only a limited number of entries for this competition.
Maximum teams per school:      2
Maximum entries available:      28
Deadline for entries:                     Friday 21st January