Virtual Friendship Run
Event Navigation
FOR ALL

,

Targeted

,

COMPETITIVE
All of our events will follow our new event themes; For All, Targeted & Competitive. These themes have been designed to ensure we provide events to benefit all young people.
FOR ALL– These events are for everyone and are delivered in school. They focus on providing 60 active mins for every child whilst supporting their physical, social and emotional wellbeing.
TARGETED– These events target specific groups of young people who would benefit the most from having positive experiences of sport, physical activity and competition. The activities and outcomes are designed to reflect the young people's needs and motivations.
COMPETITIVE– These events are for pupils who are ready and prepared for competition and enjoy performing and competing against others. They provide the opportunity for competition in a positive and friendly environment where the focus is on enjoyment and supporting the wider development of young people as much as the outcome of the event itself.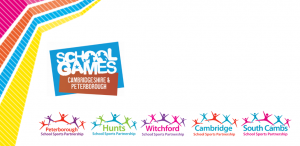 This event is a
For All event for all children. The intent is to support 60 active minutes for every child and to foster social connections.
The Friendship Run will take place from Monday 18th – Friday 22nd October and is open to all children in Key Stages 1, 2 & 3.
The idea of the Friendship Run is that children and young people take on one or more of the personal challenges throughout the week with the focus on FRIENDSHIP, FUN & WELLBEING with an element of competition thrown in for those that want it. If you are unable to run you can walk, scoot, roll or pedal. 
Personal Challenges
There are a number of different challenges for you to choose to take part in during the week. You might choose 1 for the week or several, it's up to you. Think about your strengths, something you want to get better or what motivates you and pick a challenge to complete. Here are some ideas to get you started:
Running streak -how many consecutive days you can run for.
Run with family or friends -can you complete a run with family or friends and support and encourage each other to complete an agreed time or distance
How far can you run in a week?
Can you run non-stop for 15mins? -or set your own time
Scavenger hunt -how many of these things you can spot on your run?
What's the furthest you can run in one go? -set yourself a distance goal
How far can you run as a class/school? -set yourself a distance challenge for the week
Beat your time -set a route that you can run or walk and then record your time for completing the route. Run/walk your route every day and see if you can beat your time by the end of the week.
Download and print the Virtual Friendship Run Log Book so pupils can keep track of how they have been taking part.
Let us know what challenge(s) you have chosen and share a photo/video with us on social media (Twitter or Facebook) or via email csspadmin@netherhallschool.org when you complete it.
Competition Time
For those that are motivated by a bit of competition we challenge you to see how fast you can run 1 mile. Who will be the fastest runner in each School Sports Partnership? Who will be the fastest runner across Cambridgeshire & Peterborough? Log your time online via the google sheets doc that we will share with you or email csspadmin@netherhallschool.org for your copy.
Awards
There will be certificates for all participants in the Friendship Run.
We would like to encourage children to take part in this event whilst embracing the Spirit of the Games values of determination and self-belief and will be providing schools with certificates to award to those children who best demonstrate these values.
There will be a special School Engagement Award for the school that really embraces this event and gets a high proportion of the school community taking part.