Panathlon Multi-Skills Festival
4 March, 2022 from 10:30 am

-

12:30 pm
Event Navigation
FOR ALL

,

Targeted

,

COMPETITIVE
All of our events will follow our new event themes; For All, Targeted & Competitive. These themes have been designed to ensure we provide events to benefit all young people.
FOR ALL– These events are for everyone and are delivered in school. They focus on providing 60 active mins for every child whilst supporting their physical, social and emotional wellbeing.
TARGETED– These events target specific groups of young people who would benefit the most from having positive experiences of sport, physical activity and competition. The activities and outcomes are designed to reflect the young people's needs and motivations.
COMPETITIVE– These events are for pupils who are ready and prepared for competition and enjoy performing and competing against others. They provide the opportunity for competition in a positive and friendly environment where the focus is on enjoyment and supporting the wider development of young people as much as the outcome of the event itself.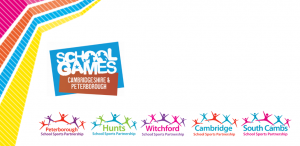 This event is a
Targeted event and is to for children with SEN/D. 
The intent is to 
engage children with disabilities or impairments in physical activity.  
Festival Summary
The Panathlon multi-skills festival is for KS2 children in either mainstream or special schools with special educational needs or a disability. This could be physical, learning or sensory or a combination of these.  The key criteria for entry is that the children require assistance and support to carry out instructions/actions during physical activity and because of this they cannot compete in a standard competition format.
Pupils will take part in a carousel of adapted multi skills activities.
Children do not need to have done any of these activities before the competition, as they will be helped during the event. It is very much about the children having an enjoyable experience and trying out something new.
Deadline for entries:   Wednesday 15th December
Schools will be emailed a minimum of 28 days before each competition to reconfirm their entry and the number of teams entered. Following this further spaces may become available allowing any schools still on the waiting list to take part.
Final Information on all competitions will be emailed out 7 days beforehand and orders of play etc will the be created and all paperwork completed for the event. If for any reason a school is unable to attend after confirming their entry they should give as much notice as possible to the competition organiser. Late withdrawal from a competition with less than 7 days notice will incur an administration fee of  £25.