Virtual- National Santa Dash
Event Navigation
FOR ALL

,

Targeted

,

COMPETITIVE
All of our events will follow our new event themes; For All, Targeted & Competitive. These themes have been designed to ensure we provide events to benefit all young people.
FOR ALL– These events are for everyone and are delivered in school. They focus on providing 60 active mins for every child whilst supporting their physical, social and emotional wellbeing.
TARGETED– These events target specific groups of young people who would benefit the most from having positive experiences of sport, physical activity and competition. The activities and outcomes are designed to reflect the young people's needs and motivations.
COMPETITIVE– These events are for pupils who are ready and prepared for competition and enjoy performing and competing against others. They provide the opportunity for competition in a positive and friendly environment where the focus is on enjoyment and supporting the wider development of young people as much as the outcome of the event itself.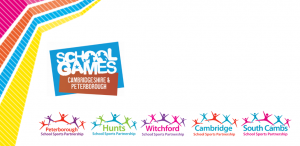 This event is a For All event and is for everyone. The intent is to support 60 active minutes for every child and to foster social connections.
Schools across the country are coming together to deliver a Christmas Santa Dash.
There is no prescribed distance, it's up to individual schools to choose their own course, distance or length of time running/walking. The emphasis is about physical activity for all children in your school while spreading some Christmas cheer! This can be linked with Christmas Jumper Day or any other related fundraising.
Timings for the event are for your school to decided.
We are asking children and staff to take a picture* that shows Santa being active. This could be in an unusual place, at a place of interest or maybe taking part in an unusual activity! (*please make sure you have permission to share the photo)
Photos can be posted on Twitter using @CambridgeSSP #activesanta or send to csspadmin@netherhallschool.org.