Healthy Selfie
10 January, 2022

-

24 January, 2022
Event Navigation
FOR ALL

,

Targeted

,

COMPETITIVE
All of our events will follow our new event themes; For All, Targeted & Competitive. These themes have been designed to ensure we provide events to benefit all young people.
FOR ALL– These events are for everyone and are delivered in school. They focus on providing 60 active mins for every child whilst supporting their physical, social and emotional wellbeing.
TARGETED– These events target specific groups of young people who would benefit the most from having positive experiences of sport, physical activity and competition. The activities and outcomes are designed to reflect the young people's needs and motivations.
COMPETITIVE– These events are for pupils who are ready and prepared for competition and enjoy performing and competing against others. They provide the opportunity for competition in a positive and friendly environment where the focus is on enjoyment and supporting the wider development of young people as much as the outcome of the event itself.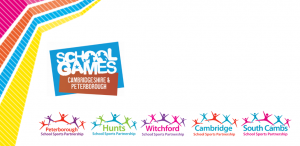 This event is a For All event and is for everyone. T

he intent is to support 60 active minutes for every child and to promote physical and mental wellbeing.

 
The healthy selfie campaign is for schools and families to show how they stay active and promote and celebrate healthy lifestyles, this is being run during 10th- 24th January.
This can be anything from walking to school, PE lessons, active breaks, trampolining in the garden, active learning, a trip out in nature, cooking healthy foods or making healthy snack options, puddle jumping in the rain, riding your bike, playing football in the garden, making up a new active game, or doing something with your pet.
This is a great way of sharing ideas, celebrating those big and small healthy choices and inspiring others to be active and eat well.
To get involved as a school all you need to do is:
Set aside a noticeboard area for children and staff to display their pictures
Set the healthy selfie challenge as a homework task
Celebrate children's successes
Tweet what you have been doing using #CandPHealthySelfie don't forget to tag us also @CambridgeSSP
Please feel free to use our Healthy Selfie Poster to promote this campaign in your schools.
We have given a theme to each week of the month so that children can take a new photograph each week to show how they are keeping active and eating well. Please find below an overview for the month and the information outlining the themes for the 4 weeks.
So why not set yourself a challenge of doing a healthy selfie?!
Staying active and eating well is even more important in the current climate so get involved and share what you are doing! We can't wait to see your healthy selfies!