ESFA Football Competition 2017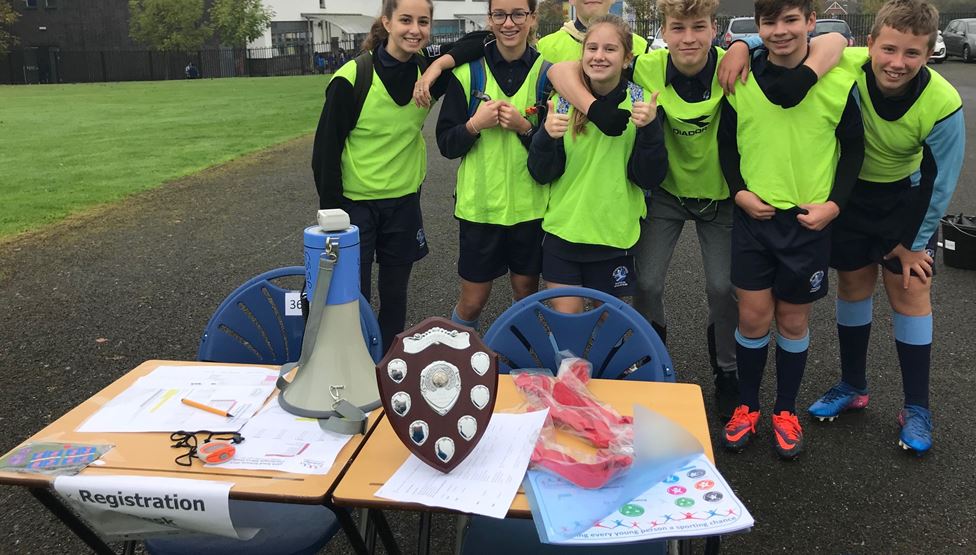 There was a great turn out for the Cambridge English Schools FA football competitions on Thursday 19th October.
The event for Under-11 school teams included three separate competitions; small schools, girl's teams and Large schools. The 7-a-side competition with a total of 30 school teams battling it out for one of the three titles on offer.

The competition organised by  The Cambridge School Sports Partnership was hosted at The Netherhall School with sports leaders from Netherhall School assisting with the running of the event; alongside a group of Cambridge Regional College Leaders who refereed all of the matches.
In the small schools competition, for schools with fewer than 120 pupils in Key Stage 2, it was extremely competitive. Great teamwork and passion was shown throughout the morning. the Competition was played as a round robin. Scores were added up whilst teams waited with anticipation.
The final results are as follows for the small schools:
1st-William Westley
2nd- St Alban's
3rd- Teversham
School Games value award- Orchard Park
A record number of 12 teams battled it out in the girls' competition. The girls played their hearts out and some amazing football was put on show. In the end Bottisham made the final claim for the winners shield and secured a place in the County final.
The final results are as follows for the girls:
1st-Bottisham
2nd- Newnham Croft
3rd- Milton Road
School Games value award- Cambridge International
In the 7-a-side competition for 'Large schools' Ten teams competed. This competition was fiercely competitive. Mixed teams played proudly, representing their schools. Milton Road became the overall winners earning them the title of Cambridge 7-a-side Champions and the winners shield.
The final results are as follows for the large schools:
1st-Milton Road
2nd- Bottisham
3rd- Colville
School Games value award- Burwell
The winners and runners up in each competition will now go onto to represent Cambridge in the County Finals where they will compete against the winners from the other districts for the chance to qualify for the ESFA regional finals.
Cath Heron, Partnership Manager, said "The event was a great success, it really does get better every year. We were delighted to have almost 400 children involved today, they represented their schools with pride, showed great respect and sportsmanship and left having had a really enjoyable day. We must thank The Netherhall School for hosting the event again this year and the students from Cambridge Regional College and Netherhall who really did do a fantastic job in refereeing all of the matches with such authority and confidence."