Electric Atmosphere at the Cross Country Competition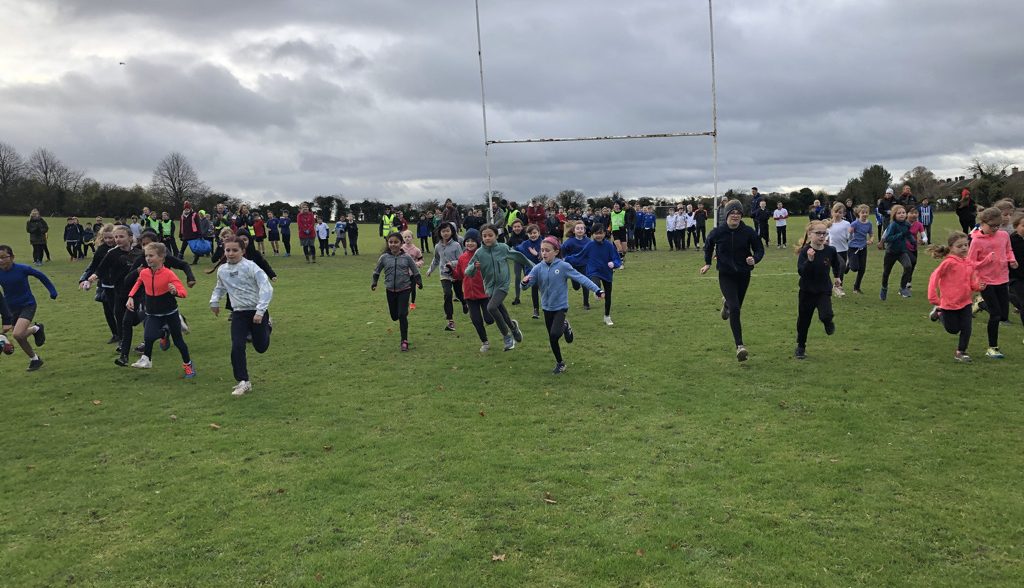 The Cambridge School Sports Partnership hosted their inter school cross country competition at Netherhall School on Friday, 26th November. 700 pupils from 21 primary schools were very excited to be participating again after the event not taking place last year due to Covid-19.
It was a cold and blustery day, but excitement filled the air as children prepared for their races. Pupils were competing for individual honours and team pride as they raced round the 1 mile course on Netherhall School field, through the wooded copse and up the dreaded hill!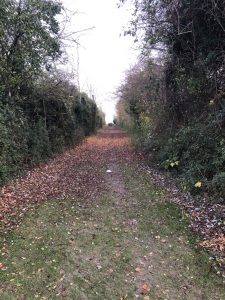 There were 8 races, with separate races for girls and boys in years 3, 4, 5 and 6. The first 3 runners for each school counted towards the team competition and the first 3 individuals to cross the line received medals.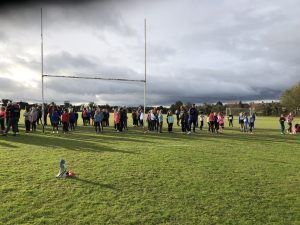 Individual results:
Year 3 girls 
1st Laia – St Matthews
2nd Olive – Burwell
3rd Daphne – Babraham
Year 3 boys 
1st Dylan – St Matthews
2nd Henry – William Westley
3rd Luke – William Westley
Year 4 girls 
1st Gabriella – Shirley
2nd Beatrice – Morley
3rd Jess – St Matthews
Year 4 boys 
1st Maguire – Newnham Croft
2nd Rayan – St Matthews
3rd Aurelio – St Matthews
Year 5 girls 
1st Isla – Milton Road
2nd Aeva-Jessica – Milton Road
3rd Maddie – William Westley
Year 5 boys 
1st James – William Westley
2nd Aiden – Burwell
3rd Taylor – William Westley
Year 6 girls 
1st Diana – St Laurence (who also won the Year 4 girls race back in 2019!)
2nd Alex – Milton Road
3rd Elena – Shirley
Year 6 boys 
1st Harry – Swaffham Bulbeck
2nd Torin – Morley
3rd Finley – Stapleford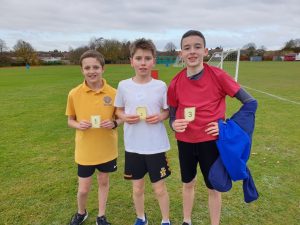 Team Competition (only schools that had entered a team for all four races could qualify for the team competition):
With 4 top 3 places in the Year 3/4 races, it was St Matthew's who took the team title, followed by William Westley in second place and Mayfield in third.
In the Year 5/6 team competition, Milton Road finished first, St Matthew's second and William Westley third.
With points added together for both the Year 3/4 category and the Year 5/6 category, St Matthew's retained the trophy by coming first overall, with William Westley finishing in second place and Burwell in third.
Cath Heron, CSSP Partnership Manager, said "It was great to see so many children from across the Partnership taking part and they displayed lots of determination on a difficult course. This is our most popular event of the year – schools love it!"
Thanks must go to the sports leaders from CRC who marshalled the course and Year 8/9 students from St Bede's who ran with the children or recorded results.