The School Games Mark is back for 2017 -apply now!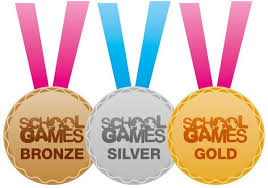 The School Games Mark is back for 2017 and is now officially 'live'. This year we're attempting to reach 35 applications from Cambridge primary and secondary schools.
The School Games Mark is a Government led awards scheme launched in 2012 to reward schools for their commitment to the development of competition across their school and into the community. Schools in England are able to assess themselves across bronze, silver, gold, and now platinum levels.
The School Games Mark application window opened on Wednesday 31 May 2017 and will close on Friday 28 July 2017. The award scheme will reward schools for the quality of their school sport provision during the 2016/17 academic year.
We would encourage all schools to first prepare for their application by downloading this year's award criteria – including details of a new, fourth level of the award, Platinum. Once you are ready, you can start your application via your School Games dashboard, click here to go to your dashboard.
By applying for the award your school can be rewarded for its commitment to and delivery of PE and school sport. The award can also be used to help evidence the impact of the PE and Sport Premium funding in your school.
If you would like support with applying or have forgotten your password for the website please get in touch with us or come along to our summer networking event on Tuesday 4th July where we will be supporting schools with applying.
Start your application today by clicking here!